THE BEST HAIR OILS
If you look for the best way to take care of your hair, try hair oil treatment. Natural hair oils contain dozens of valuable properties and components, which are essential in hair care. These not only provide hair with softness. They consist of various properties, you have never even suspected.
There is no way you can resist hair oils action once you try them. Meet the best hair oils.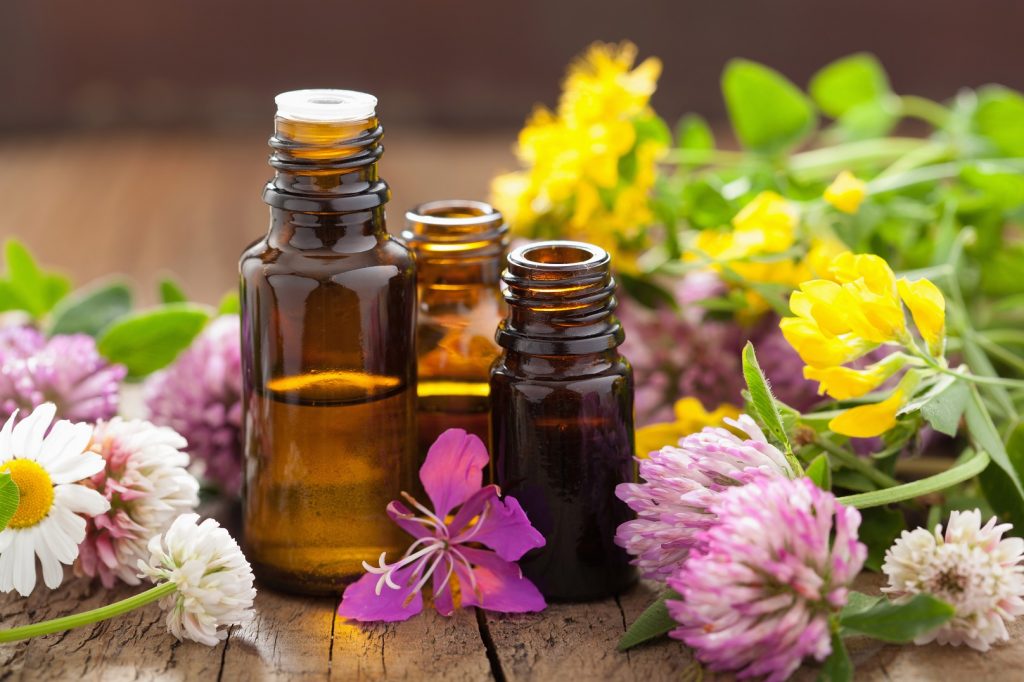 Cupuacu Butter (Theobroma Grandiflorum Seed Butter)
Hair butter also called "vegetable lanolin". It has a characteristic high amount of phytosterols, which in the structure are close to the intercellular lumber of our hair. This butter is valued for strengthening the water-lipid barrier of the scalp and for retaining the water. It softens, improves elasticity and regenerates. On top of it, cucuacu butter eliminates inflammations and calms irritations. Also, it is enumerated as a natural UV filter.
Shea Butter (Butyrospermum Parkii Butter)
Typical for the shea butter is its balance between saturated and unsaturated fatty acids, which amount is almost exactly the same. It is a subtle sun filter and a perfect source of vitamin A, E and F. Smoothers, hydrates, strengthens and restores elasticity. Shea butter coats hair with protective lipid layer, so hair is protected and conditioned.
Argan Oil (Argania Spinosa Kernel Oil)
Also called "liquid gold of Morocco" due to its country of origin and low content of saturated acids. In order to obtain 1 l of argan oil is required 30 kg of fruits, therefore its high price. This oil holds intense antioxidant properties, so it is used as an anti-age cosmetic for hair. It has anti-inflammatory, calming and protective action. What is more, argan oil is recommended as a natural heat protection product for styling. Suitable for hair ends protection.
Babassu Oil (Orbignya Cohune Seed Oil)
When it comes to the composition, is almost the same as of the coconut oil. Its consistency resembles hair butter, melts at contact with skin. It provides softness, improves hydration and restores natural protective lipid barrier. Babassu butter is a perfect emollient, facilitates combing, smoothes and protects hair ends against splitting.
Siberian pine Oil (Pinus Sibirica Nut Oil)
Obtained from the Siberian pine growing in the heart of the purest forest. Siberian pine oil is versatile. It has regenerating properties, limits the harmful impact of external factors and beneficially influences scalp condition. Eliminates dandruff and toxins and works as an antioxidant. Hair becomes elastic, scalp cleansed, calms inflammations and strengthens.
Jojoba Oil (Simmondsia Chinensis Seed Oil)
It is an exceptional hair oil that in fact is a wax. Contains many vitamins (including vitamin F) and squalene, so it nourishes, makes hair elastic and hydrated. Regulates sebum secretion in the scalp, strengthens intercellular lumber and prevents dryness.
Coconut Oil (Cocos Nucifera Oil)
Mistakenly believed to be right oil for damaged and dry hair. Contains lots of saturated fatty acids, so it is best for the protection of low porosity hair. It deeply penetrates the scalp and nourishes. It is hypoallergenic and protects scalp and hair against harmful sun exposure.
Macadamia Oil (Macadamia Ternifolia Oil)
Hair oil rich in vitamins A, B, E and minerals. Moisturises protects, restores elasticity and calms inflammations. It is an ally of dry and damaged hair lacking gloss. It regenerates, nourishes and noticeably improves hair appearance. Macadamia oil is perfectly absorbed by the deep skin layers.
Marula Oil (Sclerocarya Birrea Seed Oil)
Natural Marula oil is rich in active substances that support hair care. It holds intense antioxidant action, eliminates free radicals and strengthens lipid barrier of the skin. Thanks to this oil, hair preserve a constant level of hydration in hair that becomes elastic and strong. Marula oil protects against collagen breakdown. Hair is soft, silky and glossy.
Almond Oil (Prunus Amygdalus Dulcis Oil)
In cosmetology is used sweet almond oil rich in two valuable to our organism vitamins – E ( a strong antioxidant) and A (strengthens hair). It is suitable for medium porosity hair that may be weak and has a problem with hydration. It improves blood circulation in the skin, calms inflammation and protects scalp against harmful impact of external factors, like sun, wind or toxins. Almond oil nourishes, stimulates cells renewal and restores elasticity and provides gloss.
Monoi Oil (Tiare Flower Extract + Cocos Nucifera Oil)
Macerate of Tahitian Gardenia flowers in coconut oil that in an old Tahitian language means "perfumed oil". It combines exceptional scent of exotic flowers with amazing conditioning properties. It supports healing processes of skin inflammations, protects against external environmental factors, increases elasticity and visibly strengthens hair. Contains squalene, component present also in the skin, this is why this oil is so well tolerated by the skin. It regenerates dry hair and protects against split ends. Monoi oil prevents mechanical damages to hair (while combing) and smoothers.
Castor Oil (Ricinus Communis Seed Oil)
Obtained from seeds of tropical castor oil plant that in many gardens is cultivated for how it looks. As the only oil, it consists of ricinoleic acid with a beneficial impact on hair. It stimulates hair growth, prevents excess hair loss, strengthens and ensures opulent gloss. Frequently used in skincare to eliminate irritations and dandruff.
Avocado Oil (Persea Gratissima Oil)
Seven vitamins oil, because this is how many have this oil: A, B, E, H, K, PP, F. It is rich in unsaturated fatty acids, amino acids and proteins. Avocado oil is hypoallergenic, smoothes and nourishes even deepest skin layers. It helps in healing problematic skin and takes care of medium porosity hair. Avocado oil retains water in the epidermis so that it maintain a steady level of hydration in hair cells. Restores elasticity and provides softness.
Passion fruit Oil (Passiflora Edulis Seed Oil)
Hair oil with twice as strong antioxidant action as argan oil, what makes it the best oil with anti-age properties. It is rich in essential fatty acids, but also vitamins A, C, K and E and calcium, potassium and phosphorus. Passion fruit oil regulates sebum secretion and strengthens natural protective barrier of the skin. It provides brittle and damaged hair with gloss.
Cottonseed Oil (Gossypium Seed Oil)
Although it is less known hair oil, it is worth the attention. Cottonseed oil contains plenty of unsaturated fatty acids, so it speeds up regeneration and effectively protects against the harmful impact of external factors. An antidote to skin problems. It perfectly nourishes and moisturises calms irritations. Cottonseed oil works great on dry hair ends.
Evening primrose Oil (Oeonthera Biennis Seed Oil)
Contains an exceptionally large amount of precious vitamins and fatty acids, in spite of being obtained from an ordinary plant. It has anti-ageing properties on skin and hair due to antioxidants, preserves elasticity, smoother and beauty of hair, but also eliminates all the inflammation and improves work of sebaceous glands. Perfect oil for dry hair.